Auto Injury Relief for Everett WA
Great News for Everett, Mill Creek and Mukilteo Residents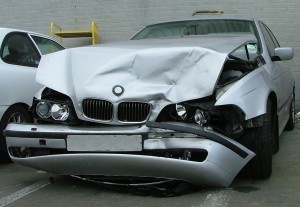 Have you ever had a day where everything is going really well?  You actually woke up on time and got out the door in plenty of time to grab a cup of coffee to drink on your way to work.  You get onto I-5 and see that there's stop and go traffic from Everett, WA all the way down to Seattle, WA.  This doesn't phase you because you, #1 deal with this most days and #2 you gave yourself plenty of extra wiggle room to arrive to work ahead of schedule.  Not only that, your a coffee drinker and you have a cup of coffee to enjoy.  All is well until the car ahead of you stops quick causing you to react and do the same.  You stop with plenty of room but the car behind you doesn't, hitting you and driving your car into the one in front of you.  On top of that, the impact of the car accident causes your coffee to spill all over your car.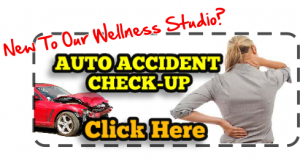 All kidding aside, if you've ever been in this situation, you know that it can be quite a startling experience to say the least.  Your adrenaline starts pumping and you're now all of the sudden out of sorts.  You have to get out, look at the car for damage and exchange insurance information.  Whether there's enough damage to require repairs or not, the inconvenience doesn't usually stop there.  The last thing you're worried about is an auto injury, but by the time you get to work, you're rubbing your neck and looking through your desk for Tylenol or Ibuprofen to help with the neck pain and headache that has been coming on since the impact.  As you know from the experience of sitting in traffic, these auto injury accidents happen every day.
When you are involved in a car wreck like the one I described above, the damage goes far beyond a crushed in bumper or totaled vehicle.  Impact as little as 5 miles per hour can still be devastating and far reaching in terms of how you feel and the damage to your body.  When energy is transferred from one car to another, that energy is further transferred into the body of whoever is in that vehicle causing auto injury.  And in Everett WA auto injury victims commonly say "I wasn't hit that hard or there isn't much damage to my car, why do I feel so bad?"  It doesn't take much to cause whiplash or sprain/strain types of auto injuries.  Add to that any complicating factors like having your head or body turned upon  impact, or even being hit unexpectedly and then having your head bob around even more than if you were able to brace for it and that Everett Wa auto injury is even more severe.
Then, when they can fit it into their day, Everett auto injury victims will go to the walk-in clinic and get checked out by the doctor there who is versed in most every condition that you can think of to prescribe medications as needed or to refer you on to a specialist whose practice is focused on the type of experience you may be experiencing.  The patients I see, in my Everett WA chiropractic clinic, who have been in a motor vehicle accident, usually tell me that the walk-in or ER doctor told them that they have whiplash, sprain/strain injury or something of the like, and that it will go away.  And if it doesn't, then call their primary care doctor to follow up.  While, this is the right first step most of the time, it is not the only step and certainly not the last step when trying to fully resolve an auto injury.
Actually having the damage assessed by a doctor who is not only well trained in detecting these types of injuries, but also able  direct and deliver care that can help correct and heal the auto injury damage can make all the difference in the world.  Well, let me clarify that last statement, the truth is no doctor does any healing.  Healing is always done from within your body, but a correct assessment and a properly delivered care plan can make all the difference in a whiplash type of auto injury healing properly or 'healing' with a permanent compensation for the damage.  As an Everett WA chiropractor specially trained to deal with an auto injury, I frequently see people for the first time, who have never been to a chiropractor, yet have been dealing with chronic neck pain, headaches or low back pain ever since they sustained an auto injury 10 or more years prior to coming in my office.
When you've been in a car accident and sustained an auto injury, get evaluated by our Everett WA chiropractic office to determine if there is any damage to your spine.  Think about it…you have a bowling ball (your head) sitting on top of your spine that gets knocked all around when you're in a car accident.  That would definately be classified as an auto injury.  Damage occurs!  What typically happens is the joints get over stretched and damaged, causing the vertebrae (spinal bone) to shift out of alignment.  When this happens, the shifted vertebrae puts pressure on the nerve that is exiting the spine at that level and now a vicious cycle begins.  Pressure on the nerves affect everything, including the damaged muscles in the area (affecting the healing potential of those muscles) and blood flow to the brain (potentially causing headaches).  Similar damage occurs when you are forced into a flexed position over your seatbelt.  This type of auto injury can cause damage to the mid back as well as the low back resulting in the same cascading effects in those areas.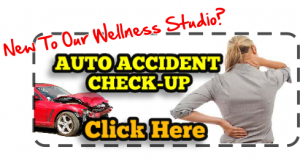 The best way to make sure that the auto injury you sustained in a motor vehicle accident fully recovers, is to get your spine checked by a chiropractor who can evaluate for these spinal injuries.  And if there are subluxations and/or other whiplash or sprain/strain injuries to the spine, do what it takes to get the auto injury resolved.  In our Everett, WA chiropractic office adjustments help to restore spinal alignment, combine that with specific spinal rehabilitative exercises, now you're giving the auto injury you suffer in a motor vehicle accident the best chance for a full recovery.  Call our Everett, WA Chiropractic office to see if you can be helped by our natural chiropractic approach to healing.